At BuiltRoof, we been helping you and your neighbors sustain Canada weathers for the past 20 years, and we know the following materials will provide great protection with our experience, and know that we provide warranty for our services.
Protect your investment and improve your home's resale value with this affordable, double-layer laminate shingle.
Mystique 42 shingles, uniquely designed with oversized tabs, features dramatic 3-dimentional shadow bands to create a sharp, slate look, both eye-catching and strikingly elegant.
Specification:
Wind protection
180 km/h (110 mph) Standard application
220 km/h (135 mph) Special application
Coverage
3.06 m² (32.9 ft²)
Exposure
152mm (6 in)
Dimensions
1067 mm x 356 mm
Shingles/Bundle
19
Bundles/Pallet
36 or 48
Standards
ASTM D3018
ASTM D3161 – Class F
ASTM D3462
CSA A123.5
UL 790 & CAN/ULC S107, Fire resistance Class A
FM4473 Class 3 Impact Resistance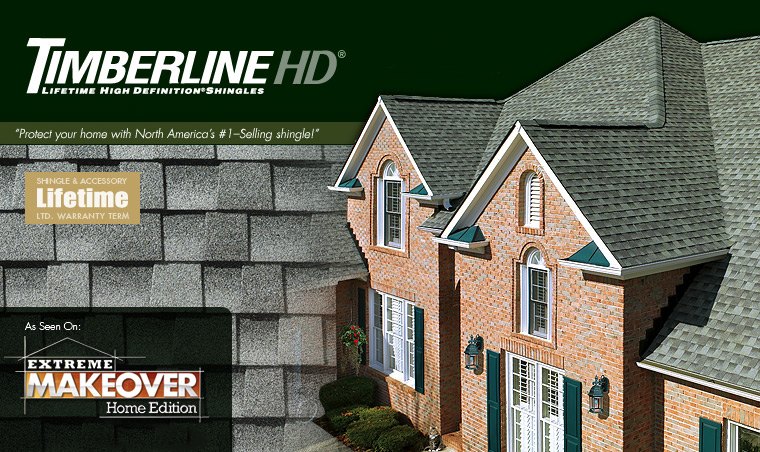 "Value And Performance In A Genuine Wood-Shake Look"
Specification:
Fiberglass asphalt shingle
Listed Class A Fire – UL 790
Passes ASTM D7158, Class H
ASTM D3018 Type 1
ASTM D3161 Type 1, Class F
ASTM D3462
Energy Star Qualified (white only)
Miami-Dade County Product Control Approved (See Details)
Florida Building Code approved
Texas Department of Insurance approved (See Details) Applies to products from certain plants.
ICC Approved (See Details)
CSA A123.5-98 (See Details)
Approximately 64 Pieces/Sq.
Approximately 3 Bundles/Sq.
Approximately 256 Nails/Sq.
5 5/8" exposure

IKO Cambridge IR shingles offers engineered exceptional protection against wind uplift and water penetration. Now these high-quality, laminated architectural shingles are fortified with IKO ArmourZone to resist wind and inclement weather even better than before.
Specification:
Size
1038 mm x 349 mm (40 7/8" x 13 3/4")
Exposure
149 mm (5 7/8")
Coverage Per Package
3.1 m² (33.3 sq. ft.)
Quantity Per Pallet
56 bundles
Shingles Per Square
60
Quantity Per Unit/Package
20 shingles
210 km/h / 130 mph¹
Fire Resistance Rating
Class A
Iron Clad Protection Period
For homeowners seeking true peace of mind, Landmark® shingles are the high-quality, reliable choice for beautifying and protecting a home. With a dual-layered design that emulates the dimensionality of true wood shake, Landmark asphalt shingles offer the heaviest weight and widest array of color options in their class, allowing you to create or re-create the ideal look for your home with confidence.
Specification:
Two-piece laminated fiber glass-based construction
229 / 240 lbs. per square (weight dependent on manufacturing facility)
UL Class A fire resistance
UL certified to meet ASTM D3462
UL certified to meet ASTM 3018 Type I
Conforms to CSA standard A123.5
Miami-Dade Product Control Acceptance: Please see the Notice of Acceptance (NOA) to determine approved products by manufacturing location.